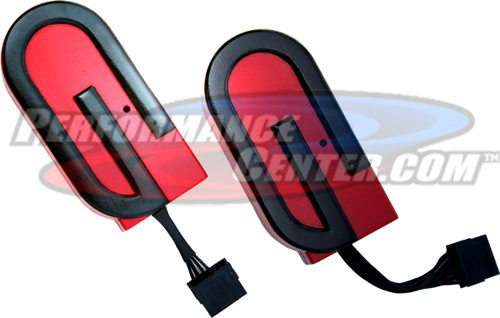 Granatelli Big G Diesel Module
The Granatelli Big G Diesel Module offers two adjustment levels, one for towing and the other for all out performance. The Big G makes it easy to switch modes via a toggle switch. Housed in a durable and attractive black, hard anodized enclosure, the Granatelli Big G is also easy to install, and does not require a t-tap, hooking up to the fuel pump, or any cutting or wiring.


Increase HP and torque
Two adjustment settings
In cab monitor available separately
Automatic defuel mechanism keeps EGT at safe temperatures
Two performance options 75 HP or 100 HP
Smog legal
In performance mode, the Big G raises your rear wheel HP to 140 HP and 250 lbs.ft. or torque safely and reliably, without raising your EGTs to dangerous levels.
With the Big G In-Cab Monitor, you can view over 20 different gauge displays, including turbo boost pressure, water temperature, air inlet temperature, engine RPM, MPH, horsepower and torque, voltage, and barometric pressure.
Should EGTs creep up too close to dangerous levels, the Big G will automatically defuel. The Granatelli Big G can also display and clear Diagnostic Trouble Codes. And with an easy-to-use, one button display, you'll never have to take your eyes off the road to operate the Big G.