Perma Cool Stainless Hose Clamps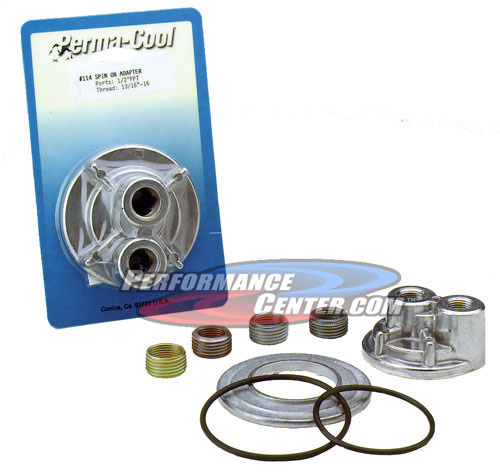 If you need to constantly change your oil filter, or you want it in a more convienent location, then a relocation kit from Perma-Cool is right for you. If you're installing an oil cooler, its a good time to relocate your oil filter to make changing your oil a cinch (more than it is, of course).
Perma-Cool Dual Port spin on adapters provide a choice for both inlet and outlet hose locations, ideal for engine swaps where space is at a minimum. Both inlet and outlet ports can be used for high volume oil flow. Adapters are die cast from aerospace quality aluminum and are machine finished on Perma-Cool's CNC production line. O-rings and illustrated multilingual instructions included. Brass and AN fittings sold separately.
Retail Price: $14.99
Sale Price:
$10.79
Shipping: Free!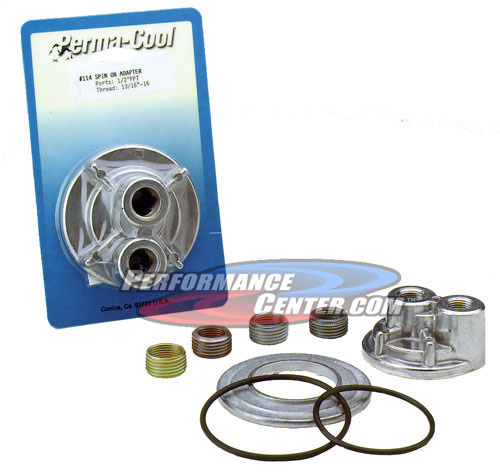 Click Image To Enlarge
Retail Price: $22.99
Sale Price:
$16.19
Shipping: Free!